Even though sometimes it may not feel like it, there are people that care..
Authorities in Michigan stopped a man from jumping off a highway overpass this week by marshaling 13 semi trucks to park underneath him. The man was reported standing on the edge of a bridge across Interstate 696 just before 1 a.m. on Tuesday.
Officials quickly shut down traffic in both directions and rounded up truck drivers to form a line beneath him to shorten his fall if he jumped. The man willingly came down after about two hours. While pics and videos of the unbelievable moment went viral, Michigan State Police Lt. Mike Shaw says authorities in Michigan have used the tactic since he started in the department 23 years ago.
"We have kept it quiet for that long, but social media and cell phones kind of changes that," Shaw explained.
The department also tweeted a pic of the trucks with the caption, "In that photo is a man struggling with the decision to take his own life.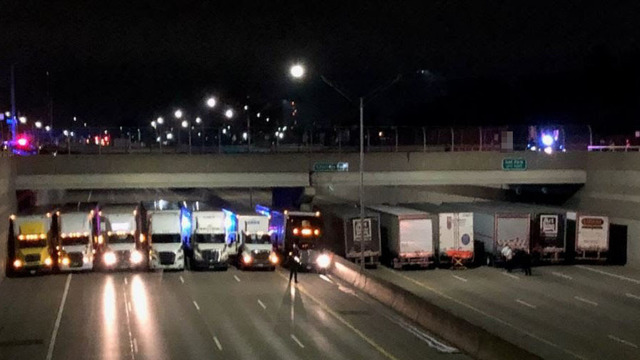 If you fell like you need to talk to someone call the Mental Health Mobile Crisis Team: 1-888-429-8167