Cape Breton is known for its beautiful beaches, scenic shorelines and ocean vistas.
But those beaches are usually ripe with remnants of former parties. Being from the Cape I'd hang one of these on my tree to help with some homesickness I feel this time of year!
Each Christmas ball features real coal as sand, bits of rope, a beer can, cigarette butts, and seaweed.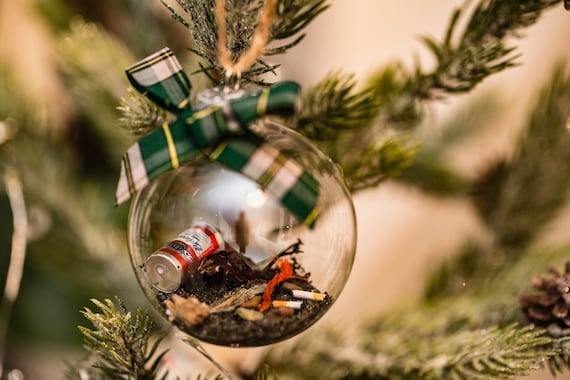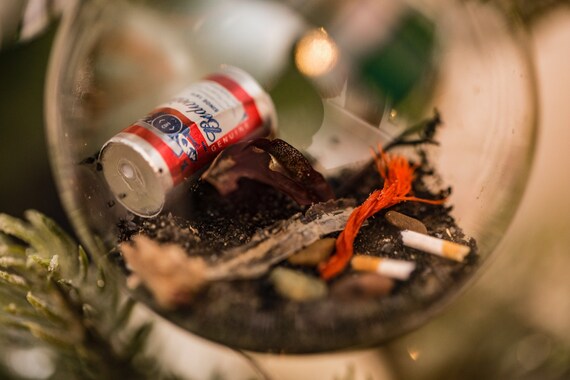 They can be found HERE