Some employers will try to bend the rules, keep things in the shadows and get away with as much as possible.
Sounds like this employer has something to hide.
My management has always been weird. Claiming they're the types to tell it how it is. However everything has been passive aggressive…
When I began at this place they had a group messaging app and a thread they used to communicate. One day, in a bit of a tantrum my manager sent out a message asking answers to some questions. And reiterated that she wanted answers. I responded. The other employees responded as well. I addressed some things they mentioned in their responses and the entire thread was immediately deleted by management (allegedly because of something I said, though when I asked my question was not answered). Almost immediately after I put my two weeks in. One week after I did that, I closed, like usual. Next AM my manager texts me asking why didn't I do this thing and saying store was a mess. I explained why the thing wasn't done (confusion amidst her constant policy changes) and I asked what was a mess (which got no response) and apologized, explaining I did what I always do in terms of cleaning. I also explained how I am told I have to clock out at X:15 but remained working till X:30, yet as a non-essential, barely above minimum wage employee I'm expected to remain off the clock and working but I can't do that. To that my manager responded "Keys must be returned on the 2nd. Any further communication will be from store phone."
My question is how do I handle it from here? And is it my paranoid ass or does it seem she's trying to hide?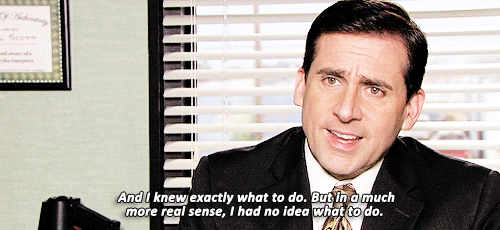 Sounds like a resume polish and job hunt is in order.