Rising Canadian country artist, Alecia Aichelle, captivates her audiences 
with her angelic vocals, alluring piano accompaniment, and relatable lyrics. Informed she would never sing again after complications with throat surgery, Alecia illustrated true resilience and fought all odds for a miraculous recovery. Her perseverance, combined with an intense love for music, is what fuels Alecia's passion as an artist.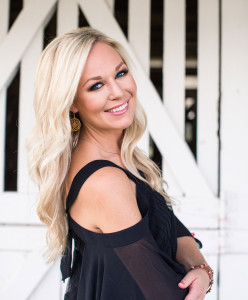 Source: AleciaMusic.Com
Have a listen to our full chat and her song Get Gone. You can also have a listen to our first chat where she tells her inspiring story of how she was once told she'd never sing again.